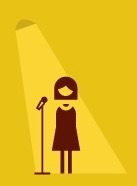 Book A Zoom Concert with Lisa Richards
I'd Love to perform for you in your Home or Office or School by Zoom.
How Does it work?
 I can perform for you after dinner, or while you are having pre dinner drinks, or while you are cuddled up on the couch, at lunchtime, or breakfast or with Dessert. 
You invite all your friends or, one special friend, or your family. For one person or a bunch of friends.  Concerts delivered to you. It's super easy. You schedule the concert and pay online and I send you a zoom link.
It's a 45 minute concert. 
If you don't see the time you want on the calendar,  fill out the email form at the bottom of the page to tell me the specifics of time/date request.
Thanks
Schedule and pay for your Zoom Concert right here, or email me to schedule a date and time not available on the calendar
Time zone Converter Link
 Sign up on the email list to be part of Lisa Richards World  and we'll send you a complimentary album download that's not available anywhere else!